Top MD Reveals The Secret To Weight Loss
Top MD Reveals The Secret To Weight Loss
Safe & Non-Invasive Way to Reduce Fat
✔️ Freezes, Destroys, and Dissolves Fat Cells
✔️ Painless Alternative to Liposuction
✔️ Solutions for Fat Belly, Back, Thighs, Arms & Buttocks
✔️ Removes Muffin Tops and Love Handles
✔️ Fat Loss Therapy Without Recovery & Downtime
✔️ 30-Day Money Back Guarantee
or Pay in multiple installments as low as $47.00 with Multiple Pay
Add to Cart
Maximum quantity available reached.
EXTREMELY LIMITED AT THIS PRICE
Our
50% OFF FLASH SALE
 will end after the first 5,000 units are sold on Social Media. Under 437 units available at this price.
-
"I was skeptical about this but I decided to give it a shot after seeing my friends results. I've lost a couple of inches around my waist in less than 30 days."
Gisele D. - Georgia
-
"It's a painless and easy way to lose stubborn fat. This product works and I highly recommend it to my friends.
-
"I'm a busy mom and I ended up putting on some stubborn body fat over the years that I just couldn't seem to get rid of. This lil device has helped me lose weight in my belly, arms and legs."
Damon S. - New Jersey
-
"I was a little frustrated after using the product for a couple weeks and didn't see as quick of results as my sister did. But I stuck to it and after 3 months of using it, I'm extremely happy with the results!"
Debbie W. - New York
-
"My sister swore this product works so I decided to give it a try after seeing they offer a money back guarantee. So far I'm happy with my results but I'm looking forward to seeing my results after using it a bit more consistently."
Kate M. - Washington
-
"Cool sculpting can be super expensive to get done professionally which is why I decided to try this at home product a try. I'm glad I did because it works just as well as going into the expensive clinics."
Susanna T. - Alaska

⭐️⭐️⭐️⭐️⭐️ Quickly eliminate unwanted fat with Belle Bella Coolsculpting! The Belle Bella Cool Sculpting is a non-invasive system that removes body fat by cryolipolysis. Cryolipolysis, or cool sculpting, is the most popular non-surgical fat reduction treatment, with over 450,000 procedures performed worldwide. Cryolipolysis uses cold temperature to kill and break down fat cells. It does not harm skin, muscle, or other tissues, just fat.
Belle Bella Coolsculpting melts stubborn fat deposits for both men and women with up to a 50-inch waist! Place the cool sculpting device directly over your problem areas like the thigh, waist, back, or bottom. Your body will then naturally eliminate these fat cells over a few weeks.
Scientifically Proven Results: Thousands of people globally to freeze the fat cells in the spots that never go away. Then, let your body naturally rid itself of the excess fat cells permanently. HIGHLIGHTS:
Reduces Stubborn Fat Deposits

 

- The Cool Sculpting Device is ideal for removing specific fatty areas on the thighs, waist, arms, back, and bottom.
Non-Invasive Fat Loss

 

- Unlike liposuction that requires surgery, you wear the Belle Bella Cool Sculpting Device over the area where you want to lose fat. It's painless.
For Spot Fat Reduction

 

- It helps to remove love handles and muffin tops. Wear it for just 30 to 60 minutes right over where you need the fat to disappear.
Works for Men and Women

 

- Fat cells are the same for both men and women. The device comes with a 50 inch velcro strap so that you can place it precisely over any fatty area.
Painlessly Destroys Fat Cells

 

- The cold temperature only removes fat cells. It won't harm other tissue. Be sure to use the skin protection pad between the plate and your skin.
Continuous Cooling Power - Unlike gel packs that lose their effectiveness in minutes, our model uses AC electrical power for a constant and consistent temperature for as long as you need it.
DESCRIPTION:
Temperature

 

- Electrically powered for uniform temperature.
Body Fat Areas

 

- Solutions for fat belly, back, thighs, arms & buttocks.
Look Slimmer

 

- Reduce the appearance of fat with our cool sculpting device.
Avoid Invasive Treatments

 

- Save money with a cold-isolation system that's more affordable than many alternatives.
Boost Your Fitness Routine

 

- Pair with a healthy lifestyle to supercharge your weight loss regimen and boost your fat burning.
Easy to Use

 

- Wear the belt anytime, while you work, do chores, and more.
FEATURES:
Quick & easy to use
Fast results delivered
Scientifically proven technology
Sculpts stubborn areas
Naturally eliminates fat cells
YOUR PACKAGE INCLUDES: 
1 x Cool sculpting belt
1 x Gel pack
1 x Instruction booklet
30-day money-back guarantee
1-year warranty 1)

What is your refund policy?

We are 100% confident that you are going to love our products which is why we stand behind a 30 day money back guarantee. If for any reason you don't love the results the product delivers just reach out to our customer service team and they will issue a refund no questions asked.
2)

How do I use it?

1. Attach one end of the Velcro belt to the machine.

2. Apply a protective pad between the freezer plate and your body.

3. Carefully place the machine's metal plate over the protective pad.

4. Firmly wrap the Velcro belt around the body part and apply the other end around the opposite loop of the Cool Sculpting.

5. Turn it on and set it for a 30-minute or 60-minute session.
3) Does this help you shrink belly fat?
Yes, it will help you remove it permanently, but it takes time because it's a natural process.
4) How long does it take for it to work?
Results differ for everyone. Most customers experience desired results after a couple of weeks. However, a full treatment takes 90 days. Follow the directions that come with the device to make sure you are using the product optimally. To see faster results, exercise regularly, and follow the diet book that comes with it.
5) How cold does it get?
The plate goes down to about 15°F (-9.4°C). Always use the pad between the plate and your skin.
 ⭐️⭐️⭐️⭐️⭐️

Relieve from Pain and Dissolves Fat Cells!

"Say Goodbye to Stubborn Fat" - Belle Bella Store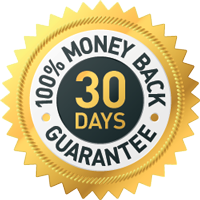 30 Day Money-Back
Guarantee
If you are not fully satisfied with your Belle Bella product we offer customers a 30 day money back guarantee. Simply send the item(s) back to us for a full refund or replacement, less S&H+ restocking fee.