Top Dermatologist: "LED Therapy Is A Game Changer"
Top Dermatologist: "LED Therapy Is A Game Changer"
Heal Your Skin in Less Than 72 Hrs!
✔️ Reduces Fine Lines and Wrinkles
✔️ Stimulates Collagen for Youthful Look
✔️ Improves Skin Elasticity
✔️ Diminishes Redness and Pigmentation
✔️ Fades Scar and Blemishes
✔️ 30-Day Money Back Guarantee
or Pay in multiple installments with Multiple Pay
Add to Cart
EXTREMELY LIMITED AT THIS PRICE
Our
50% OFF FLASH SALE
 will end after the first 5,000 units are sold on Social Media. Under 437 units available at this price.
-
"I love this mask! My dermatologist suggested I try using Belle Bella's LED mask. I have felt a major improvement in my skin after using this for a month, 2 or 3 times per week. I combine this with a hyaluronic acid gel mask. I'm very happy with the results."
Gisele D. - Georgia
-
"I started using LED facial mask. After the first week, I can see my skin getting smoother and my fine lines have started dissapearing. Highly reccomended."
Kim F. - Alabama
-
"I'm a big fan of Belle Bellas products and the LED mask is a must try! It's amazing and works as advertised."
Andrea Sheppard - New Jersey
-
"This mask really improved my acnes scars. The acne I had when I was younger left a lot of acne scars that were really ugly. After my friend told me about LED light therapy and the numerous benefits it has for skin I decided to look into it. Belle Bella was the number one rated LED mask so I decided to give it a try and I'm glad I did!"
Debbie W.- New York
-
"Plain and simple this product works."
Kate M. - Washington
-
"I've tried everything over the years to get rid of my fine lines and wrinkles but nothing seemed to work. I honestly never thought this product would work but I'm a VERY happy customer! Give it time and you will love the results.
Dana N- Virginia

⭐️⭐️⭐️⭐️⭐️ Each light spectrum of the LED facial phototherapy mask targets different skin problems to improve your specific skin type. For example, red light increases circulation and stimulates collagen production. The journal of the american academy of dermatology notes that blue light kills bacteria that cause acne and can help stop the cycle of breakouts.
Belle Bella also uses five other colors in the spectrum, such as yellow to reduce redness and green to lighten pigmentation. Our LED mask uses seven wavelengths to treat seven skin problems.
Scientifically Proven Results: Get clearer, healthier skin in just 20 minutes. Choose the right color, slip on the mask, and take a relaxing 20-minute light therapy spa session at home or work. The led light therapy mask is made of medical led beads and has a specific wavelength to deal different skin problems. This product is 100% safe and recommended by numerous dermatologists. We offer a money-back guarantee so that you have zero risk. HIGHLIGHTS:
Facial Rejuvenation at Home

 

- Relax at home while you treat your face. It's a great way to wind down after a hectic day.
Reduces Eye Wrinkles

 

- Red LED light treatment lessens eye-area wrinkles and puffiness.
Saves Money

 

- Replace those expensive professional light therapy sessions with this mask.
Fights Facial Acne

 

- Blue light reduces inflammation and surface bacteria that cause acne.
Enhances Your Beauty Regimen

 

- Apply your favorite cream or serum after using the mask to enhance their effects!
Total Relaxation - While your facial skin absorbs the light, your whole body has a 20 minute relaxation period.
DESCRIPTION:
Lightweight and Comfortable

 

- The mask follows the face contour for a comfortable and suitable wear.
Perfect for All Skin Types

 

- This LED photon therapy mask is ideal for all skin types. Our premium design delivers facial beautification even for the most sensitive skin types. Choose your preferred color setting and start restoring your facial beauty.
Spend 10 Minutes a Day for Healthier and Younger Skin

 

- The angle of irradiation is wider than that of other LED masks, so the LED light spreads more evenly and widely over the skin.
Solve Skin Problems

 

- Helps with anti-aging, skin tightening, collagen production, reducing redness, reducing pore size and more.
Seven Lights

 

- 7 lights of red, blue, green, yellow, purple, white,and cyan light and can be selected based on your needs.
Adjust LED Light

 

- Each light has 10 gears to adjust the light intensity.
Entire Face

 

- Large enough to cover your entire face.
Suitable Skin Type

 

- Suitable for all skin type.
FEATURES:
Made with environmental ABS material, non-toxic, odorless, healthy and durable.
LED phototherapy mask instrument contains 256 lamps positions.
Treats and prevents acne
Safe for all skin type
Reusable many times
YOUR PACKAGE INCLUDES: 
1 x Belle Bella LED Mask
1 x Remote Control
1 x Power Cord
1 x User Manual – English
30-Day money-back guarantee
1-Year warranty 1.)

What is your refund policy?

We are 100% confident that you are going to love our products which is why we stand behind a 30 day money back guarantee. If for any reason you don't love the results the product delivers just reach out to our customer service team and they will issue a refund no questions asked.
2.)

How does it work?

The LED facemask uses the healing power of light. The skin's photoreceptors react to various wavelengths of light and absorb the energy. It stimulates biochemical reactions in the skin tissue, leading to faster healing and increased collagen production. It can help reduce fine lines, wrinkles, and hyperpigmentation.
3.) How do I use the mask?
There are only two steps:
Step 1-Before using this led mask, please clean, and dry your face.
Step 2-Lie down in a comfortable place. Place the mask over your face and turn it on.
4.)How long do I use it?
For best results, wear the mask for 20 minutes per session and use it 3 to 4 times a week.
5.) Can i wear cream while I use it?
Please, do not use the cream when treating your face. Apply your favorite night cream or serum after you've finished the light therapy session.
6.) What do I get?
When you order, you'll receive:
1 x Belle Bella LED Mask
1 x Remote Control
1 x Power Cord
1 x User Manual – English
7.) What do the colors do?
We measure light waves in nanometers or nm. Here are the options you get with the Belle Bella LED Face Mask:
1. 400 to 420 nm – Purple light helps to repair acne and kill bacteria.
2. 465 to 470 nm – Blue light helps fight surface bacteria that cause acne.
3. 500 to 520 nm – Clear blue light enhances cellular energy.
4. 515 to 525 nm – Green light reduces oil secretion and helps lighten the skin.
5. 565 to 590 nm – Yellow light improves the oxygenation of the skin cells.
6. 620 to 630 nm – Red light boosts collagen, shrinks pores, and reduces wrinkles.
7. Multi-Spectrum – White light combines the health effects of all light spectrums.
8.) Can it change colors automatically? 
Yes. Set the remote to "AUTO," and the colors will change once per minute.
 ⭐️⭐️⭐️⭐️⭐️

Relieve Fine Lines, Wrinkles, Redness and Pigmentation!

"Get Clearer, Healthier Skin in Just 20 Minutes" - Belle Bella Store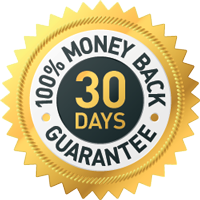 30 Day Money-Back
Guarantee
If you are not fully satisfied with your Belle Bella product we offer customers a 30 day money back guarantee. Simply send the item(s) back to us for a full refund or replacement, less S&H+ restocking fee.